About Us
The UAE IBD Society is a patient society established to help improve the lives of people living with Crohn's disease, ulcerative colitis and other kinds of inflammatory bowel disease (IBD) in the UAE.
IBD affects many aspects of life – not only for patients but also for their loved ones – and the condition is often misunderstood.
The Society is committed to supporting patients living with these conditions, as well as their families and friends, being an active voice to advocate for their needs, and to help them lead a fulfilling life.
We are dedicated to supporting research into future treatment options in the hope of one day, finding a cure.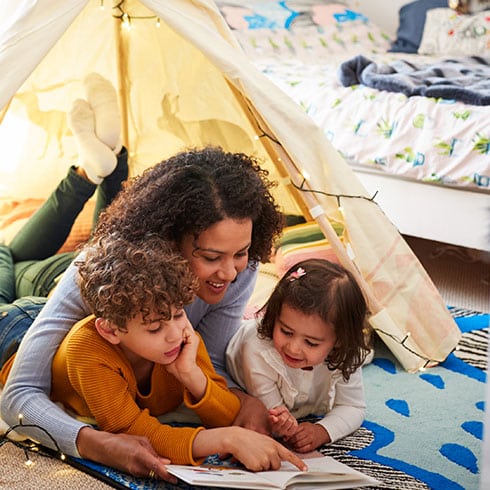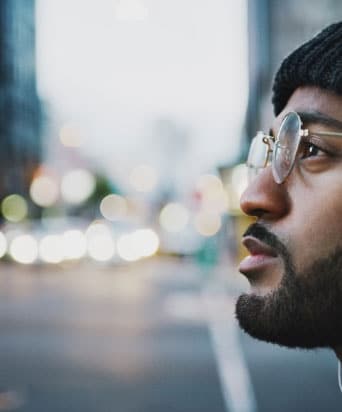 Our vision
To provide an effective and comprehensive health care system for children and adults with Inflammatory Bowel Disease (IBD) in the UAE.
Our mission
To enhance the health and wellness of the IBD patient community and to improve their quality of life. We will offer an inclusive support program, sensitive to the needs of our community, in accordance with international standards.
The Society has set a number of key performance indicators through which it aims to achieve its goal to improve the quality of life of children and adults with IBD in the UAE. These are:
Arranging and encouraging supportive activities among the IBD patient community in the UAE, to exchange information about IBD, share experiences and seek support.
Arranging and encouraging IBD patients to participate in health care activities and events aimed specifically at reducing the symptoms of the disease.
Increase self-confidence and reduce introversion among IBD patients and enhance their role and participation in society.
Address misunderstandings and stigma by creating awareness, and educating parents, relatives, and society in the UAE about IBD and life with this disease.
Joint cooperation with various international societies by signing a memorandum of understanding, to share the latest practical experiences of their patient communities in reducing the symptoms associated with it.
Actively supporting scientific research in the UAE about the causes, diagnosis and treatment of IBD and by developing a UAE patient registry to get a clearer understanding of IBD locally, in parallel with the health institutions in the UAE.
Upgrading the level of medical services provided to IBD patients.
Any other activities to promote the above mentioned key performance indicators.
A message from our Patron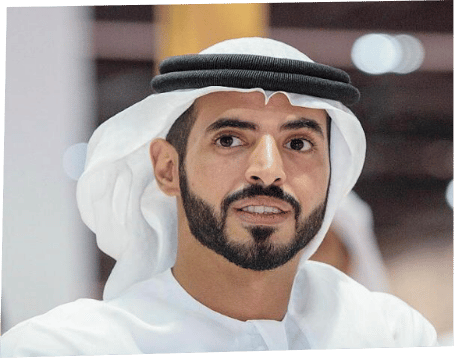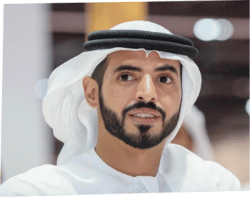 "What we gain today in terms of excellence, distinction, leadership, and innovation in the healthcare sector of the UAE, reflects the vision of the late Sheikh Zayed bin Sultan Al Nahyan, may his soul rest in peace. Since the formation of the country in 1971, the founding father, Sheikh Zayed, has paid great attention to this sector, and has been keen to provide all possible ingredients and means to improve health services and secure an environment that guarantees human safety and health in the UAE.
Under the directives of the wise leadership, the UAE continued its efforts to develop and enhance healthcare services, to lead this field globally, and it has succeeded in achieving unprecedented achievements during a record period of time. Today, the children of Zayed are proud of the world's richest heritage and record of remarkable successes at national, regional and global levels.
The UAE IBD Society was launched in line with the objectives of the UAE Vision 2021, with one of its priorities being to develop a healthcare system with the highest international standards, to enhance and improve the quality of healthcare systems, to develop health facilities with the highest standards of distinction and efficiency, and to ensure easy access to them. The UAE IBD Society provides support for people living with Crohn's disease and ulcerative colitis, and aims to help them to integrate into society, by providing the best levels of healthcare services and community activities within a safe and healthy environment.
In order to consolidate the values of social responsibility instilled by the founding father, Sheikh Zayed, and in line with the achieving the wise leadership's directives, I am pleased to be a patron of the UAE IBD Society, which will contribute in supporting patients, relieving their burdens and harnessing all the necessary conditions for a better life.
In the framework of our future ambitions towards the next 50 years for creating a prosperous future, I am honoured to be part of this initiative, committed to protecting our society's public health, and making a difference in human life in this country.
Finally, I extend my sincere thanks to the staff and those who helped in establishing this Society, and everyone who contributed to making a positive change in the healthcare sector, one of the main pillars of a developed country."
His Highness Sheikh Khalifa bin Sultan bin Hamdan Al Nahyan, Patron of the UAE IBD Society
A message from our Founder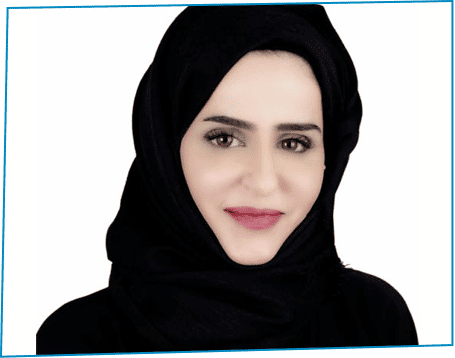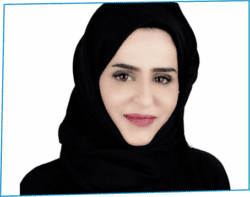 The United Arab Emirates has always been a pioneer in all areas of life. The sons of Zayed have been able to accomplish their achievements and achieve successes over time, under our visionary and wise leadership, who dedicated all of their efforts and spent the most precious time for the sake of the happiness and prosperity of mankind. From this point forward, we decided that we should have a footprint in the life of society, and that we would contribute by adding hope for all those with Inflammatory Bowel Disease in the UAE, so the UAE IBD Society was created.
The UAE IBD Society is launched in line with the UAE Vision 2021, which aims to develop a healthcare sector of the best international standards, provide the finest services, and establish preventive concepts in order to ensure a prosperous future for all members of society. This is achieved by providing health services of the highest quality and efficiency, providing a platform to raise awareness and reassure the community, promoting a healthy culture, and encouraging the exchange of knowledge and advice.
The UAE IBD Society also aims to contribute to reducing the symptoms of some side effects associated with this disease, and to provide a welcoming, informative, and safe environment, so that patients can talk about their condition comfortably, to help increase awareness around IBD and its symptoms in the UAE.
In addition, the Society will devote its efforts to encourage research into IBD in the UAE, we can work side-by-side with our patient community to further assess the challenges they face and develop meaningful solutions that can make a real impact on their lives.
We look forward to many accomplishments and successes by the ambitious Emirati forces, to continue the march of growth, human development, and spreading goodness, happiness, optimism and hope in our society.
Dr. Maryam Al Khatry Head of Endoscopy Department at IBHOH, Gastroenterologist, former President of the Emirates Gastroenterology and Hepatology Society
Our Patient Advisory Board
Mohammad Hassan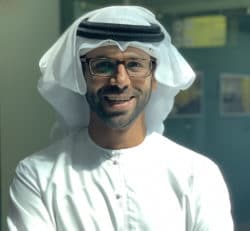 Sarah Sajwani
Asma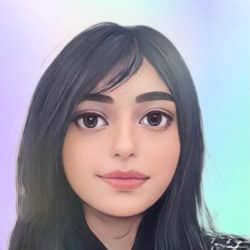 Claire Smith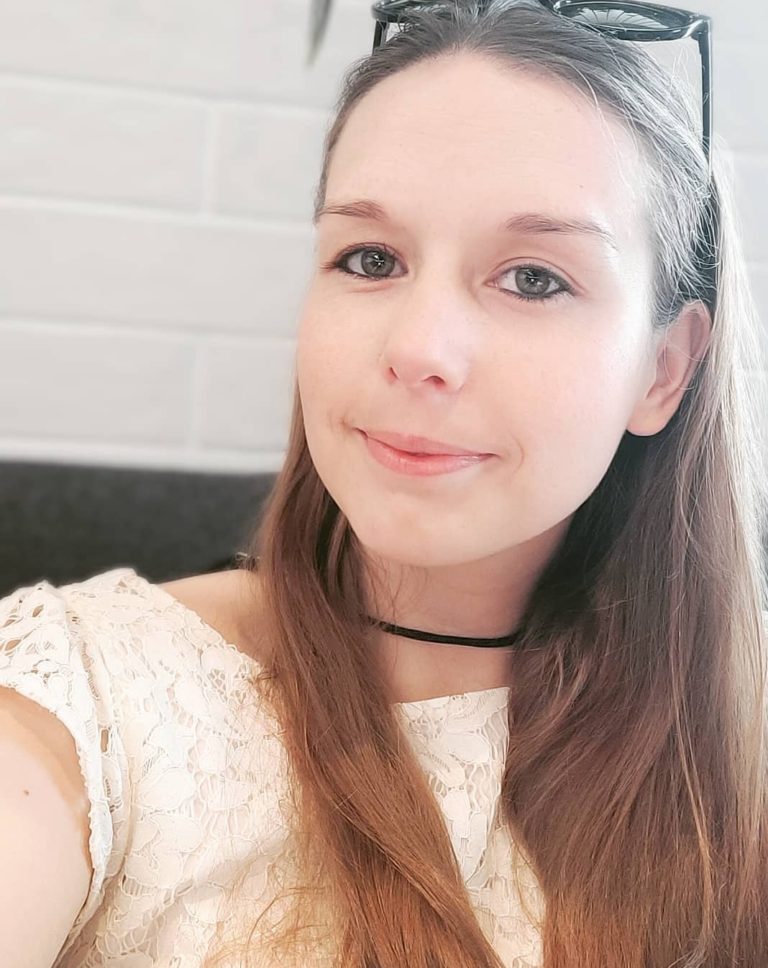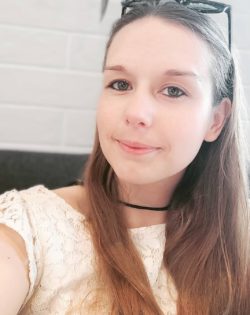 Our Medical Advisory Board
Sumaia Alkhub, Clinical Dietitian / Holistic Nutritionist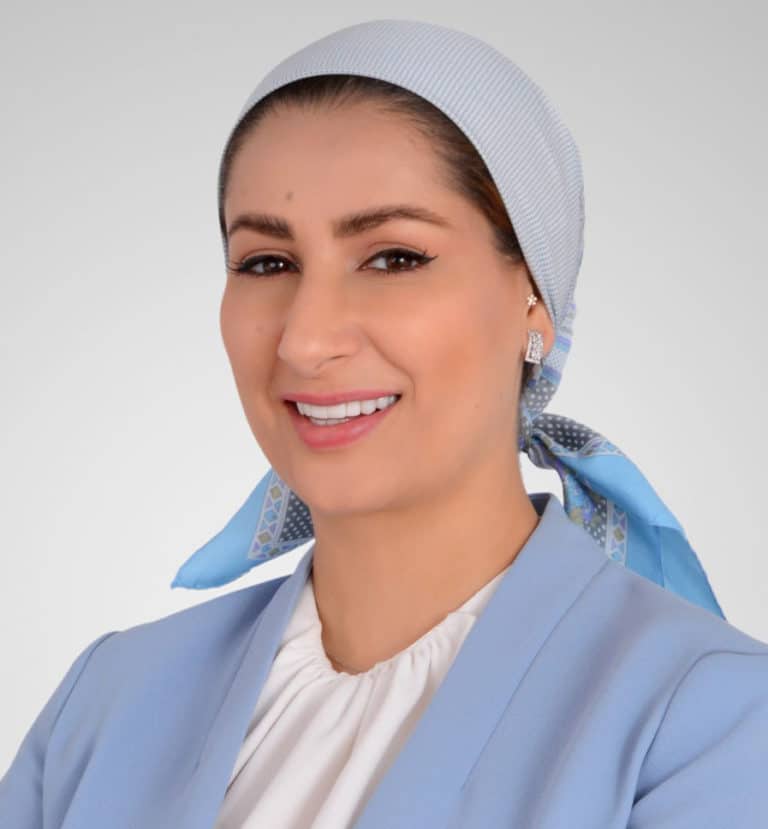 Sumaia completed her education in Jordan, where she obtained her Bsc. in Nutrition and Food Processing degree. She is a registered dietician with the Ministry of Health in Jordan, DHA and HAAD in UAE, and Registered Holistic Nutritionist in Canada.
Before starting her freelance Clinic dietitian/Holistic nutritionist business, Sumaia was head of the Nutrition Department in Al Garhoud Private Hospital, and she is working as a nutrition counselor on TV as well.
To pursue her knowledge development, Sumaia completed her degree in holistic nutrition from Canada, where she is a certified holistic nutritionist.
She is a member of the Academy of Nutrition And Dietetics " Eat Right ", Arab center for nutrition, Emirates Obesity and Metabolic Surgery Interest Group (EOMSIG) and UAE Nutrition Group.
In collaboration with bariatric surgeons, Sumaia has developed the basic foundations for post surgeries diets plans.
A special field of interest is the recognition of undetected underlying medical and other conditions by identifying body reaction to different diet and how to reverse or overcome such issues by proper diet and nutrition approach.
Dr Zaher Koutoubi, MD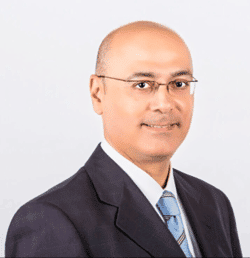 Dr Zaher Koutoubi is a consultant in the gastroenterology and hepatology department at Cleveland Clinic Abu Dhabi, where he has been since 2014.
Dr Koutoubi completed his Internal Medicine Residency training at Wright State University in Dayton, Ohio, US, and is certified by the American Board in Internal Medicine and Gastroenterology. He has also completed a Gastroenterology Fellowship at Saint Louis University in Saint Louis, Missouri, where he served as assistant professor of Internal Medicine in the Division of Gastroenterology and Hepatology.
Dr. Koutoubi currently serves on the editorial boards of several scientific journals, including the Journal of General Internal Medicine (JGIM) and Gastroenterology and Hepatology Open Access. Previously, Dr Zaher has been a clinical assistant professor of medicine at the Lerner College of Medicine, Cleveland Ohio, USA and the adjunct clinical associate professor of medicine, at Khalifa University, College of Medicine and Health Sciences.
Dr Koutoubi is interested in all aspects of gastroenterology and hepatology, with a special interest in the field of Inflammatory Bowel Disease (IBD). He is active in participating in research and publications and has been involved with many projects focused on IBD, including participation in creating the First United Arab Emirates consensus on diagnosis and management of inflammatory bowel diseases.
Dr Ahmad Jazzar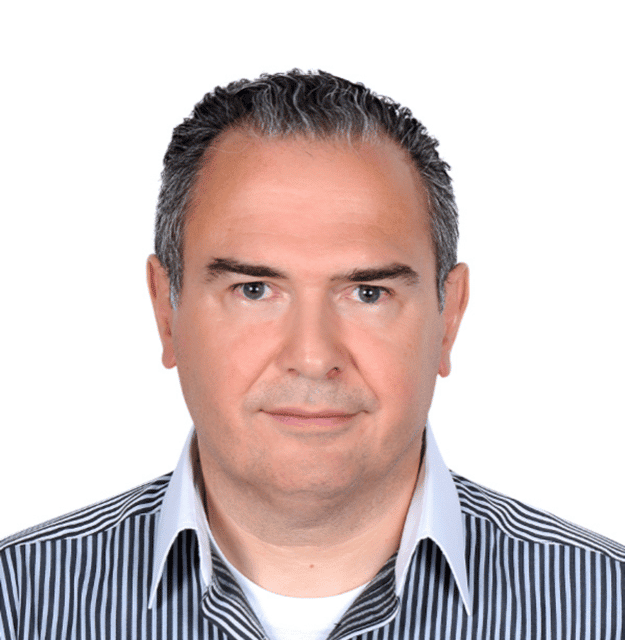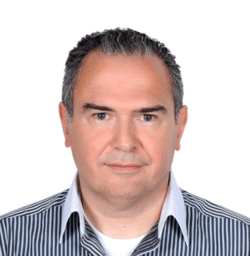 Dr Ahmad Jazzar is a consultant gastroenterologist and chief of the gastroenterology division at Sheikh Khalifa Medical City, Abu Dhabi. He was chief of the GI division at Gulf Diagnostic Center in Abu Dhabi prior to moving to SKMC, and held positions at Integris Health and Urology Surgeons of Oklahoma in the United States as well as Assistant Professor at the University of Aleppo in Syria.
Dr Jazzar completed his residency and fellowship training at the University Of Oklahoma Health Sciences Center, in Oklahoma City, USA. He is a fellow of the American College of Gastroenterology and a Fellow of the American College of Physicians. He is also a member of the American Medical Association, American Gastroenterological Association, American Society of Gastrointestinal Endoscopy, and the American Association of the Study of Liver Disease. Dr Jazzar has authored and published over 30 papers and presented at numerous national and international conferences and educational events in the UAE, US and Europe.
He has vast experience in IBD therapy; he is a member of the committee that wrote the recommendation for IBD therapy in the UAE recently published in the World Journal of Gastroenterology in Nov 2020: First United Arab Emirates consensus on diagnosis and management of inflammatory bowel diseases: A 2020 Delphi consensus.
Dr Vito Annese
Dr Vito is a highly decorated medical professional. After he completed his Medical Degree and subsequently the CCST in Internal Medicine and Gastroenterology at the Catholic University of Rome, Dr Vito went on to study his Masters in Medical Sciences at the KUL University of Leuven in Belgium. Since then, he has been Head of Gastroenterology at the Research Hospital of S. Giovanni Rotondo, Head of Gastroenterology at the University Hospital Careggi of Florence, and an Aggregate Professor at both the University of Foggia and the University of Florence in Italy.
Now, with over 30-years of experience in Gastroenterology, and a specific interest in functional and inflammatory bowel disorders, Dr Vito works in the UAE as a Consultant Gastroenterologist and Medical Director at the Valiant Clinic. More recently, he has been appointed Head of Internal Medicine and Gastroenterology at the Fakeeh University Hospital in Dubai.
Dr Vito has also authored more than 300 peer reviewed publications, most of which are in the field of genetic predisposition and clinical trials for IBD.
Dr Ahmed Mohammed Khassouan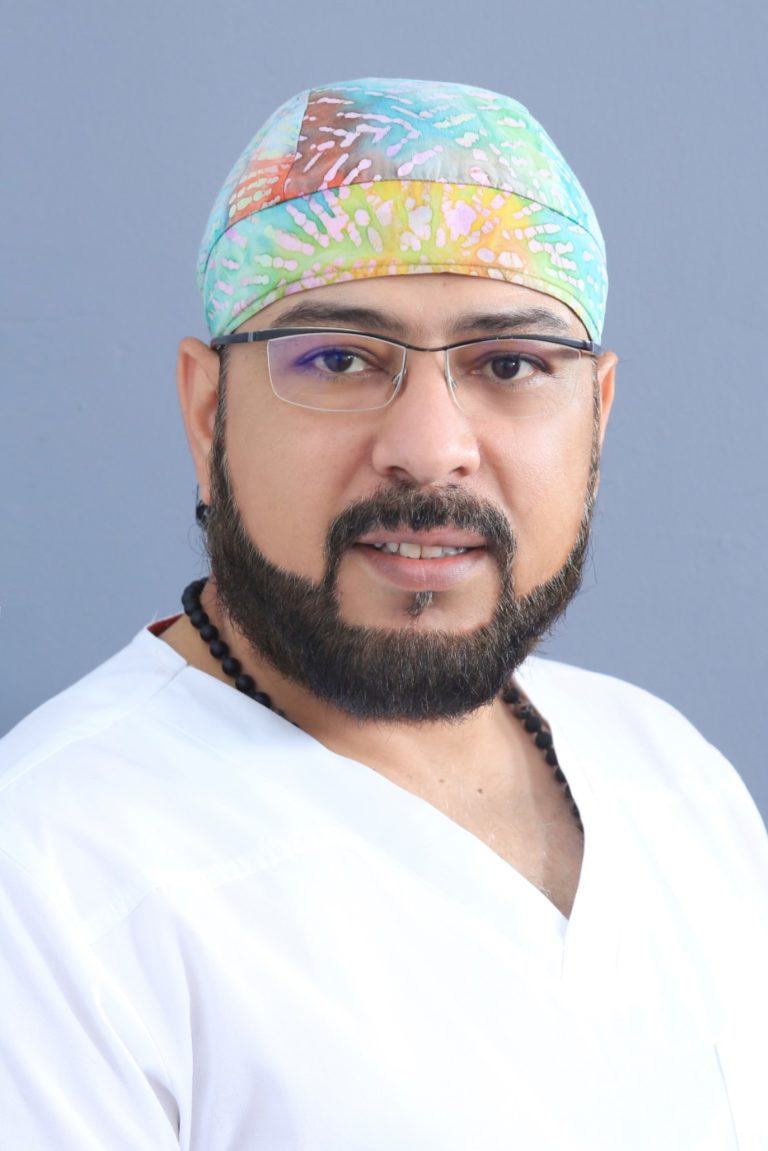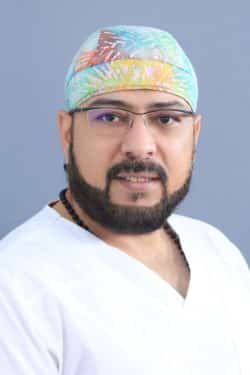 Dr Ahmed works as a Gastroenterologist and Hepatologist at the Dubai Health Authority-Rashid Hospital.
After studying the faculty of medicine and graduating from Damascus University in 2002, Dr Ahmed went on to complete the Syrian Board Residency Program of Internal Medicine and the Syrian Board Residency Program of Gastroenterology and Hepatology in the Ministry of Defence hospitals in Damascus. Since then, he has specialised in both oesophageal dysmotility disorders – performing oesophageal manometry and pH-metry in a high-volume centre – as well as specialising in IBD whilst working in Rashid Hospital's Digestive Disease Unit and IBD centre of excellence.
Dr Ahmed has a membership to the European Crohn´s and Colitis Organisation, is involved in local research advocating for IBD patients, has many local and regional presentations discussing IBD and was granted a Certificate of Appreciation from the Emirates Gastroenterology, and Hepatology Society for sharing an issuance of the first IBD guidelines, published in the UAE in 2020.
Dr Mazen Taha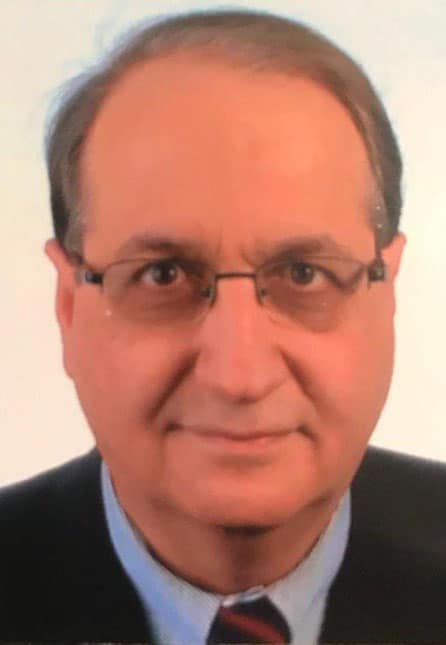 Dr Mazen Taha is the Chairman of Internal Medicine at Tawam Hospital, Al Ain, UAE. He is also an Associated Professor of the Faculty of Medicine and Health Science at UAE University.
After completing his training in Medicine and Gastroenterology/Hepatology in Dresden and Berlin, Germany; he became Chief of Endoscopy in 1994, and Chief of Gastroenterology and Hepatology in 1998 at the University Hospital Dresden, Germany.  In 2002, he took up the post of Senior Consultant in Gastroenterology/Hepatology and Chief of Gastroenterology in Tawam Hospital, Al Ain, UAE. In 2010, he received certification in Hepatology from the German Board of Gastroenterology/Hepatology.
Since 2016 Dr Taha has been the Chair of the PTC (Pharmacy Therapeutic Committee) in Tawam.
Dr Taha is a member of the German Society of Gastroenterology and German Society of Endoscopy and Imaging. He has published several articles and posters in peer-reviewed journals too, focusing on gastrointestinal oncology and endoscopy.
Become a member
If you are a patient or carer of someone with IBD and would like to become a member of the UAE IBD Society community, please click the link below.