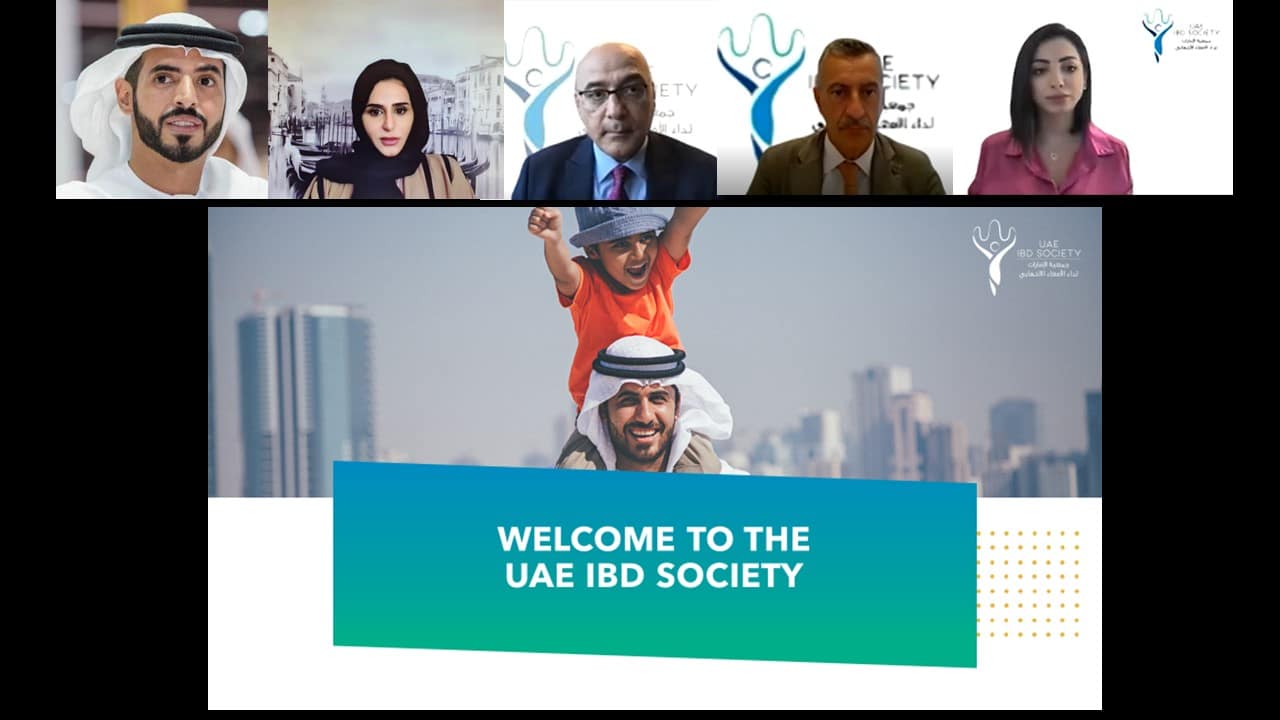 Official launch UAE IBD Society – World IBD Day #breakthesilence
May 19, 2021
We are pleased to share with you today the official launch of the Emirates Inflammatory Bowel Disease Society, which is the first association working to support IBD patients in the UAE.
We are deeply honored and grateful to His Highness Sheikh Khalifa Bin sultan bin Hamdan Al Nehayan for his patronage of UAE IBD society and for his leadership and unlimited support to society and social development.
Our launch is organized in conjunction with the World Inflammatory Bowel Disease (IBD) Day announced by the World Health Organization with the theme #breakthesilence, which aims to raise the level of awareness among community members, both citizens and residents, about the risks of disease.
The United Arab Emirates has always been a pioneer in all areas of life, thanks to our wise and visionary leadership.
The Society is launched to provide a platform to raise awareness of IBD, reassure the community, promote a healthy culture and encourage the exchange of knowledge and advice.
The Society also aims to contribute to reducing the symptoms of some side effects associated with this disease, and to provide a welcoming, informative, and safe environment, so that patients can talk about their condition comfortably.
In addition, the Society will devote its efforts to encourage research into IBD in the UAE. We will work side-by-side with our patient community to further assess the challenges they face and develop meaningful solutions that can make a real impact on their lives.
We look forward to many accomplishments and successes by the ambitious Emirati forces, to continue the march of growth, human development, and spreading goodness, happiness, optimism and hope in our society.